IPR Encylopedia
Savage Republic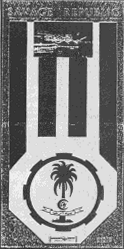 See also AUTUMNFAIR, WONDER, BRUCE LICHER, SCENIC, and INSOMNIA VOL. 1, TRANSMISSION, [12 O'CLOCK ROCK, VIVA LA 11 under "Various Artists", "Posters", "Postcards", & "Stamps".
Recordings From Live Performance, 1981-1983 ARCHIVE SERIES
(1983)
ipr94

The sixth IPR Archive Series release is a double 10" featuring 50 minutes of music and commentary from the first period of this unique band. Some very different versions of songs from Tragic Figures, along with several never recorded in the studio are interspersed with announcements, confrontations, and sounds of the venue to give an overall experience of having been there. Beautiful five-color die cut letterpress folder, in a numbered edition of 2250 copies.

| | | | |
| --- | --- | --- | --- |
| Double 10" | $12.50 | (09) | |
| Colored vinyl version | $15.00 | (09) | (ltd. stock) |
Tragic Figures
(1984)
ipr94

The classic debut album from this unique band. Raw, tribal, unlike anything else before or since. Hear the beginnings of a group unafraid to try creating new sounds in the context of "pop" music. Features "Real Men" which was used in the movie "Silence of The Lambs" so we seem to be getting a lot of requests for this one. Cassette comes with letterpress insert.. The CD features 7 bonus tracks, including both out of print 7" releases from 1983 and 1984. A beautiful limited letterpress CD edition is available under "New IPR Releases" on page 3.

| | | | |
| --- | --- | --- | --- |
| LP | $6.00 | (10) | |
| Cassette | $3.50 | (03) | |
| CD | $12.00 | (04) | |
Tragic Figures U.K. version
ipr94

UK reissue. LP sports a different cover.
Tragic Figures Greek Edition
ipr94

Greek reissue with 2 extra tracks, Film Noir & O Andonis, from SR's long out of print 1983 7". Nice piece.

| | | | |
| --- | --- | --- | --- |
| LP | $11.00 | (09) | (ltd. stock) |
Tragic Figures limited letterpress edition CD
(1995)
Tracks:
When All Else Fails...
Attempted Coup: Madagascar
Ivory Coast
Next to Nothing
Exodus
On the Prowl
Machinery
Zulu Zulu
Real Men
Flesh That Walks
Kill the Fascists!
Procession
Film Noir
O Adonis
Mobilization
Tragic Figure
The Empty Quarter
The Ivory Coast
56:28
ipr94

While we still have a few copies left of the original CD edition on Fundamental Music, those will be sold out soon, so with our friends at We Never Sleep (creators of the "Insomnia" compilations) we've produced a letterpress CD edition of this classic album. Limited to 1500 copies and numbered, this comes packaged in a beautiful four-color cardboard folder, and is basically the same music as the Fundamental version, but re-mastered and re-packaged to keep it beautifully in print. Features all tracks from the album, plus one short instrumental which was removed from the album at the original mastering session in 1982, plus all tracks from the Film Noir and Tragic Figure 7" (both long out of print) plus the track "Mobilization" from the Radio Tokyo Tapes compilation LP. Also features the song "Real Men," which was used in the motion picture "Silence of the Lambs."

| | | | |
| --- | --- | --- | --- |
| limited letterpress edition CD | $13.50 | (04) | (1500 made) |

txe

I'm not a big fan of "industrial" music, so I can't really judge whether Savage Republic is a good industrial band, and whether you would like them or not. I've listened to this CD several times, though, which is more than I can say for Einwhatever Neubauten, whose Halber Mensch is just plain disturbing. Some of the songs here are catchily trancy (my favorite is "Ivory Coast"), some are excruciatingly unpleasant, and many just seem there. Raw and "tribal"... approach at your own risk. The cover's a fancy, sleeve-within-a-sleeve cardboard thing, kind of attractive and mood-setting, but inconvenient for taking the CD out. [1-2]
Live Trek 1985-1986
(1986)
Tracks:
Ivory Coast
Siege
Trek
Mobilization
Last Grave at Dimbaza
Dionysius
Attempted Coup: Madagascar
Exodus
Real Men
Machinery
Ceremonial
Assembly
Procession
Sudoxe
Spice Fields
Year of Exile
74:52
ipr94

The LP is a double and features a beautiful gatefold sleeve with live photos and reproductions of tour postcards printed at Independent Project Press.

| | | | |
| --- | --- | --- | --- |
| Double LP | $7.50 | (15) | |
| CD | $9.00 | (06) | |

txe

This is more accessible and (for me) enjoyable than Tragic Figures, with many of the same songs. The improved accessibility is literal; it's in a normal CD case rather than Tragic Figure's cardboard, multi-sleeve packaging. Plus, it's longer, which gives you more time to get into the Savage Republic mood. [2-2]
Disarmament VIDEO
(1986)
ipr94

Documentation of a 1986 performance in Cleveland, Ohio by Atavistic Video, this highly colonized and effected video is an hour long and features ten songs from Tragic Figures, Trudge, and Ceremonial, and is a good visual counterpart to the Live Trek release.
Ceremonial
(1986)
ipr94

Second LP which is miles away from the first - the most pop release this band ever did, with beautiful guitar work and hummable melodies, at present only available on cassette.

txe

Watered down further, smoothed out more and more towards the Scenic sound. It's easy to listen to, but unfortunately doesn't get stuck in my head nearly as much as the first batch of songs. I'll post a more in-depth review when I get a chance to listen to it again (I almost never play tapes anymore). [3-1]
Live In Amsterdam
(1987)
ipr94

Cassette only release on the Dutch Staaltape label, comes with beautiful letterpress cover. Good quality recording of a performance from their 1987 Europe Trek.

| | | | |
| --- | --- | --- | --- |
| Cassette | $7.50 | (04) | (ltd. stock) |
Jamahiriya Democratique
(1988)
ipr94

Excellent comeback LP from 1988, often reminiscent of their first LP, Tragic Figures, yet more accomplished. Occasionally steers into territory similar to early PINK FLOYD or CAN. Beautiful gatefold sleeve on the LP.
Live In Europe 1988
(1988)
ipr94

Live recordings from their 1988 Jamahiriya Trek, including tracks from the entire history of the band.
Customs Greek edition
(1989)
ipr94

This is the original Greek edition of this LP, which came with one less song than the Fundamental version, but with lots of cool inserts including a booklet of photographs of the band live in Greece and in the studio in Thessaloniki during the recording of this album, as well as some handsome, Greek-designed "Customs" stamps.
Customs
(1989)
ipr94

Edition released on Fundamental Music with one additional song, but none of the cool inserts found in the Greek pressing.

| | | | |
| --- | --- | --- | --- |
| LP | $6.00 | (08) | |
| Cassette | $6.00 | (03) | (ltd. stock) |
Scenic
See also SAVAGE REPUBLIC, LANTERNA, SHIVA BURLESQUE, etc.
The Kelso Run 7" EP
(1989)
ipr94

The debut release from SCENIC, the new group formed by SAVAGE REPUBLIC and IPR founder Bruce Licher, features three rough mixes of tracks from their upcoming all-instrumental LP. Titled "Incident At Cima," the album will be out later this year, and is a beautiful soundtrack for the stark, East Mojave Desert. The three tracks on this EP are powerful and evocative, and while somewhat reminiscent of SR's instrumental guitar-oriented work, show a definite expansion of aesthetics being worked. SCENIC also features James Brenner on bass (he was the bass player on the first SHIVA BURLESQUE album) and Brock Wirtz on drums (who also runs Intermission Records.. with whom this is a co-release) and this single also includes guest performances by Robert Loveless (ex-SR and 17 PYGMIES) and Jeffrey Clark (ex-SHIVA BURLESQUE and who will have a solo ep out on IPR later this year). Beautiful letterpress die-cut package with photographic inserts by Bruce Licher, this numbered, limited edition of 1200 copies is not to be missed. An even more limited number are on clear vinyl, most of which will be sent free to our current Archive Series subscribers as a bonus gift, but we have a few of those available for sale as well. Do not delay -- this is a really special release!

| | | |
| --- | --- | --- |
| Black vinyl edition | $4.25 | (03) |
| Clear vinyl edition | $5.00 | (03) |
Incident at Cima
(1995)
Tracks:
The Shifting Sand
The Kelso Run
Incident at Cima
East Mojave Shuffle
Hole in the Wall
Carrying on to Cadiz
The Mid Hills
Down Black Canyon Road
Chiriaco Summit
Around Sundown
Bossa Dune
Predawn
On the Dune
The Road to Ivanpah
Cima Dome
41:48
ipr95

Stunning debut from IPR and SAVAGE REPUBLIC founder Bruce Licher's new band is an all-instrumental soundtrack for the remote East Mojave desert...

[rest to be scanned in later]

txe

Atmospheric instrumental concept album from a band that sounds like a kindler, gentler version of Savage Republic. This sounds much better on speakers than with headphones; the headphones remove the sense of space, making it sound more like a self-conscious band than a soundtrack to travel documentary. I have the version which has the fancy Tragic Figures-type sleeve, which makes the CD hard to get out. I think better production, slightly stronger melodies, and less inconvenient packaging could have helped the release tremendously. Luckily, both wishes come true for their second album... [2-2]
Acquatica
(1996)
Tracks:
The Tones of Peleponnesus
Ionia
Parisia
Acquatica
All Fish Go to Heaven
The Isle of Caldra
Deserted Shores
Improvia
Angelica
Dronia
The Ionic Curve
Aga Aludoma
Sidereal Hands at the Temple of Omphalos
Modula Raga
Et Tu, Dronius?
74:25
par

A sprawling epic travelogue inspired by deserts, oceans, other lands & civilizations. A 60+ minute journey of instrumental wonder.

| | | | |
| --- | --- | --- | --- |
| IPR/WorldDomination-038 | CD | $13.00 | |

txe

Much better than Incident at Cima, this is full of powerful, melodic tunes, with a badly needed improvement in sound quality. The packaging is also wisely redesigned, much more standard, with the CD actually seated in a case rather than being tucked away in an inner envelope. This is very nice background music, and I've even put some of the songs on mixed tapes for people. Of all the Savage Republic and Scenic releases, this is my favorite. [4-3]
Sage 7"
par

Lush instrumentals inspired by the Pacific. Limited, numbered IPR sleeve in all its glory...

| | | | |
| --- | --- | --- | --- |
| IndependentProject-054 | 45 | $4.00 | |
Live Recordings w/ Lanterna
(1996)
par

2 live tracks from each to commemorate their Summer 1996 tour. Organic, horizon-stretched instumentals from two of the genre's finest bands!

| | | | |
| --- | --- | --- | --- |
| Parasol-CD-031/IPR-058 | CD5 | $6.75 | |
Shiva Burlesque
See also GRANT LEE BUFFALO, VIVA LA II under "Various Artists", & "Posters".
Debut LP Greek edition
ipr94

We've got a very small quantity of these in, the out-of-print first LP from this L.A. band, released in Greece with a different cover and a full-color lyric sheet and beautiful imperforate stamp booklet. If you want this do not delay as we've only got 10 copies available.

| | | | |
| --- | --- | --- | --- |
| LP | $12.50 | (09) | (ltd. stock) |
Springhouse



For more info about this band, including news about their upcoming reunion album, see my Springhouse site.
Menagerie Keeper / Soul Astray 7"
ipr94

Debut release from this excellent New York band. Great postpunk pop songs a la CHAMELEONS, etc.

txe

"Menagerie Keeper" is an utterly brilliant, diabolically infectious single, guaranteed to run around your head for years! "Soul Astray" is a bit mellower, but sticks to the brain nearly as tenaciously as the A-side. This is a stellar debut! [5-5]
Eskimo EP
(1991)
Tracks:
Eskimo (Dark Mix)
That Was Before
Get It Going
Angels
Layers
txe

This CD is non-stop excellence, my favorite EP of all time. "Eskimo" is much denser than "Menagerie Keeper" but retains that sugar-pure energy - it totally kicks!!! The other songs follow the roller-coaster as it loops and twists and finally comes to a rest with the soothing sing-along, "Layers." [5-5]
RealAudio sample: Eskimo
Springhouse EP
(1991)
Tracks:
Eyesore
Again
Open Your Eyes
txe

I don't have this EP, but all three songs are on Land Falls; I don't know if the versions differ. This is a collector's item, released in the UK.
Land Falls
(1991)
Tracks:
Layers
For Nothing
Eskimo
Alone
Eyesore
Again
A-ha
Open Your Eyes
Landslide
The Sound
txe

If Eskimo is a brisk winter roller-coaster ride, Land Falls is an afternoon on a dog sled! It's very exploratory, meandering through a beautiful post-punk wilderness. Sometimes the pace is exhilerating, breakneck downhill ("Eskimo"), and sometimes it's a slow glide over a frozen lake with no one in sight for miles. Lovely and powerful. The CD is in a "digipack", which means a slightly weird sleeve, but not all that inconvenient. [4-4]
RealAudio sample: Aha
Postcards from the Arctic
(1993)
Tracks:
Asphalt Angels
All About Me
Enslave Me
Ghosts
Alley Park
Blue Snow
Worthless
Misjudgement
Time To Go
Shattering Cold
The Light
txe

Now we hop into a plane and are up in the clouds, looking down at the landscape. This is a very pretty and majestic album. If you are all into post-punk, "shoegazing," or any of that lucid-dreaming music, you need to buy this album. This is the glittering star on top of the Springhouse Christmas tree. [5-4]
RealAudio sample: Blue Snow