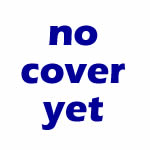 Click on the thumbnail to view a printable cd sleeve.
Title: The Walking Dad
Artist: Tripecac
Timespan: 2017
Theme: underway
Length: 10:07
Tracks: 2
Lyrics: 1
Rating:

(none)

rate this album
Track List
Notes
This is my current project.
Songs
False Tart
I was testing some new Cuban sounds. But my test ended up sound like cheese city. Do Cubans use a lot of cheese in their food? I didn't think so.
Anyway, this sounded so generic and lame that I decided to end it early rather than prolonging the aural agony for another 5 minutes or so. This makes it one of the shortest songs I've recorded in years!
Pramnation
This song is really really stupid, and really really long. To make it worse, I had really really bad audio problems in Sonar: pops and clicks galore. I think the fault lay mostly with the cheesy drum sound, which was piped through a very aggressive compressor. Also, there were some arpeggios on the organ patch which caused lots of popping. It was a painful experience to edit this song, so listening to it is not much better. Misery loves company!
Anyway, at least it's done. "Finishing" it felt like euthanasia. And on the positive side, since it eats up quite a bit of time, I guess that means I (hopefully) won't feel as rushed to finish the album later on this year.
Lyrics to "Pramnation":

i've got a thing to say about pushing a stroller up the hill
i've got a thing to say about prams

  [repeat]