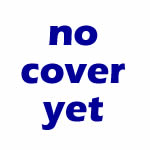 Click on the thumbnail to view a printable cd sleeve.
Title: The Walking Dad
Artist: Tripecac
Timespan: 2017
Theme: underway
Length: 2:17
Tracks: 1
Lyrics: 0
Rating:

(none)

rate this album
Track List
Notes
This is my current project.
Songs
False Tart
I was testing some new Cuban sounds. But my test ended up sound like cheese city. Do Cubans use a lot of cheese in their food? I didn't think so.
Anyway, this sounded so generic and lame that I decided to end it early rather than prolonging the aural agony for another 5 minutes or so. This makes it one of the shortest songs I've recorded in years!