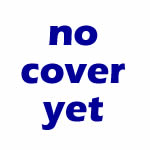 Click on the thumbnail to view a printable cd sleeve.
Title: The Walking Dad
Artist: Tripecac
Timespan: 2017
Theme: underway
Length: 33:10
Tracks: 5
Lyrics: 1
Rating:

(none)

rate this album
Track List
Notes
This is my current project.
Songs
False Tart
I was testing some new Cuban sounds. But my test ended up sound like cheese city. Do Cubans use a lot of cheese in their food? I didn't think so.
Anyway, this sounded so generic and lame that I decided to end it early rather than prolonging the aural agony for another 5 minutes or so. This makes it one of the shortest songs I've recorded in years!
Pramnation
This song is really really stupid, and really really long. To make it worse, I had really really bad audio problems in Sonar: pops and clicks galore. I think the fault lay mostly with the cheesy drum sound, which was piped through a very aggressive compressor. Also, there were some arpeggios on the organ patch which caused lots of popping. It was a painful experience to edit this song, so listening to it is not much better. Misery loves company!
Anyway, at least it's done. "Finishing" it felt like euthanasia. And on the positive side, since it eats up quite a bit of time, I guess that means I (hopefully) won't feel as rushed to finish the album later on this year.
Lyrics to "Pramnation":

i've got a thing to say about pushing a stroller up the hill
i've got a thing to say about prams

  [repeat]
  
Dedgehog
This song took forever to finish, thanks in part to school holidays. And tons of work. And an increasingly feeble mind.
But at least I finished.
So... not so feeble after all, eh?
Eh???
The last part is deliberately off-kilter and grating. The hedgehog has been smooshed.
But it keeps trying to walk, like it's coming back from the dead.
Like Tripecac.
YaYa
The Walking Dad track 4
started: 2017-05-04
recorded: 2017-05-16
length: 7:30
Travis Emmitt - Addictive Drums 2, Kontakt 5
rating: (none) rate this song
As always, I had to pick a name first, so I chose "Yet Another Yet Another" (or YaYa for short).
But then I decided I wanted to create something very different from what I'd done before on this album. So I started with a very echo-y drum kit, and a very sparse rhythmic pattern.
I then added a melodic bass part, and then piped it through Guitar Rig 5 to give it a really grungy sound. For the first time ever, I figured out how to preserve the stereo input of the bass part with Guitar Rig, and that sounded a lot cooler than the mono version. It was nice to learn something!
As for the rest of the parts, well, their instruments were not that unusual (clav and kora), but what was unusual is the arpeggiated feel of them. Usually I just sort of bang away (thud thud thud) but this time I tried to add some delicacy. Without sounding too wimpy.
Then I added some out-of-tune vocals. Oh boy.
Freetimeless
When I started this song I was feeling starved for free time, and getting impatient with everything, including music making. I was tired of spending so much time trying to get the instruments and mix sounding "right" when I knew by the time the song was done, they wouldn't sound nearly as "right" as I wanted.
I decided to switch things up a bit, to try to break the "rules" in terms of what constitutes a good recording (according to the audiophile forums I'd been frequenting).
So instead of trying to sound like a "real" band, I chose intentially fake-sounding synths and drums. I overcompressed everything, to simulate the "loudness war". Instead of adding master reverb to give the instruments a sense of unity, I left everything dry, except for a dated-sounding gate reverb on a snare drum towards the end. In other words, I was trying to see how much worse this "lazy" approach would sound relative to my more careful habits.
The net effect is pretty synthetic, artificial, and harsh. But is it worse? I don't know. It certainly is different.
Kinda like a new spice to add to the rack.
Which sits in the corner of the garage.