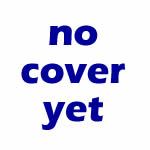 Click on the thumbnail to view a printable cd sleeve.
Title: Live at Carnegie Hall
Artist: IPECAC
Timespan: January 1990
Theme: the final, "live" recordings
Length: 22:20
Tracks: 4
Lyrics: 2
Rating: ****

½

[4.5]

(1 rating) rate this album
Track List
Notes
After a few months with the Master Anchovies, Jon became frustrated with how slowly the band was progressing. He started looking for other, more "serious" musical outlets, which effectively terminated the Anchovies' hopes of ever doing anything significant (like a Battle of the Bands). Fortunately, Jon was still interested in IPECAC and agreed to record another album with me.
By this time it was early 1990. Jon had evolved into a great sax player, and I was now "almost decent" rather than "pathetic". We wanted to make our [final] album sound as "live" and successful as possible, so we cranked up Jon's reverb box, added loads of distortion, an announcer, a fake backing band, and sampled applause from a jazz tape.
The result was Live at Carnegie Live. You can look at it as either a previous, distorted mess (which it was) or IPECAC's finest hour.
On the surface the production is a disaster. It's horribly distorted and muffled: mud-city. It sounds like a very poorly recorded bootleg of a not-so-good synth-depended jazz/rock band. At least to my ears...
...and that was exactly what we wanted. We were trying very hard to hide the fact that we were recording in Jon's room, with the same old equipment as on Best of IPECAC 2 and Fake Reverb 2. It didn't matter that we sounded like a bad live band; we just wanted to sound like a band period.
Jon did an awesome job engineering. Not just in the final mixing but in setting up a sound space in our headphones. When we were recording, part of us actually felt like we were performing in front of thousands of fans. It was awe-inspiring, and it pushed us to perform at our peak. Our solos are light years beyond anything else we'd done in IPECAC or the Anchovies.
At the time, we were heavily involved in other bands, both in and out of school. We had lots of opportunity to practice. Technically, this was as good as I ever got (although I'm sure Jon continued to develop over the years). When I listen to these solos now (on "Three Pointer" and "Downpour" in particuarly), I am amazed that I didn't hit more bad notes.
Yeah, I know, to your ears this might sound like muffled, amateurish, pretentious poop, but to me, this was the best that collaboration had to offer. Everything after this point was downhill for me, in terms of raw musical technique.
The main reason I created this web site was to be able to document the evolution from the pots and pans of Apostrophe to the grandiose Live at Carnegie Hall. A year an half made a tremendous difference in our ability to churn out the music we wanted to make. And here it is, at last... jazz rock, big audience, IPECAC at its height.
We never finished the album. Jon went off pursuing work with real bands. I struggled to keep the Anchovies alive a couple more years. We all went off to college. And no one ever listened to what we had created.
No one cared. Except me. And maybe Jon. But I doubt even he cared. To Jon, IPECAC's peak was probably just a sad childhood embarassment, a clumbsy mis-step on the way to saxophonic greatness.
To me, though, these recordings are precious. And that's why I've gone through the trouble for creating a web site, not just for Live at Carnegie Hall but for all the steps it took to get there.
Songs
Three Pointer
This kicked off our final recording session. Our idea was to sound "live". The distortion is horrible, yet somehow I love this song. It's the closest we ever came to "rock", which had been my dream.
Downpour
This is my favorite IPECAC song. It's slow and mellow, but the solos are outstanding (for us at least).
Lyrics to "Downpour":

carnegie hall is proud to have: ipecac
  
Ammonia Song
We pretended that we were being backed up by a band called "Ammonia". This was supposed to explain the overdubs. We were trying to convince our listeners that we were a real band.
I like the relentless bass line. My solos are only decent, but Jon's sax work is great!
Lyrics to "Ammonia Song":

ladies and gentlemen
bourgeoisie
carnegie hall is proud to present
the rock group "ammonia"

with puke on the drums
vomit on the sax
and old mister ralph on the keyboards
what an entourage: ammonia!

and here they are, ladies and gentlemen:
ipecac!
  
(c) 1990 IPECAC
Panorama
This was our only pre-written song on Live at Carnegie Hall; the rest were developed in the studio.
Unfortunately, the production is pretty bad in bits. The volume drops off near the beginning, and one of the keyboard overdubs is too high in the mix (and with no reverb). I also flubbed the bridge a bit by playing in the wrong octave. I still like it, though. It ends well, and finishes off Live at Carnegie Hall smoothly.