Albums Overview
The Anchovies recorded practices (and a gig) rather than "studio albums".
For a starting point, check out Tripecac's Songs to Sleep By compilation. For every Anchovies song ever recorded, dive into Complete Anchovies.
NOTE: There aren't any album covers yet. I never created any tape sleeves for the original recordings, and haven't finalized the cover for Complete Anchovies.
Compilations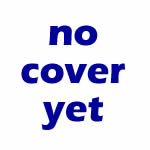 cover
listen
locally
Theme: every single note
Songs: Anchovy Rock (1) | Old Reggae Song | Chatter (1) | Anchovy Rock (2) | Chatter (2) | Fish Time (1) | Chatter (3) | How Ya Is'n (1) | Chatter (4) | All Blues (1) | Chatter (5) | Canon (1) | Chatter (6) | Christmas in Cancun (1) | Chatter (7) | Fish Time (2) | Christmas in Cancun (2) | Canon (2) | Qwerty (1) | Demian (1) | How Ya Is'n (2) | End of Something | Canon (3) | Fish Time (3) | Qwerty (2) | All Blues (2) | Anchovy Rock (3) | How Ya Is'n (3) | Fish Time (4) | Canon (4) | Christmas in Cancun (3) | How Ya Is'n (4) | Jon Sucks | Applause Intro | Fireflyz (1) | Demian (2) | Don't Disregard Me (1) | Aren't You Sorry (1) | Demian (3) | Fireflyz Intro | Fireflyz (2) | Aren't You Sorry (2) | Drizzle (1) | Anchovy Rock (4) | Aren't You Sorry (3) | Drizzle (2) | Don't Disregard Me (2) | Demian (4) | Anchovy Rock (5) | Stupid Improv | Floor Gig Intro | Drizzle (3) | Aren't You Sorry (4) | Christmas in Cancun (4) | Don't Disregard Me (3) | Demian (5) | Improv Intro (Trav) | Clash Improv (Trav) | Anchovy Rock (Trav) | Trav Intro | Drizzle (4) | Anchovy Rock (6) | Stand Up 1 | Cheesy Intro | Cheesy Theme Music | Dead Chatter | Anchovy Xmas | We Do Requests | Tribal Anchovies | Eating Anchovies | Stand Up 2 | Psychedelic Anchovies | Super Studs Intro 1 | Super Studs (1) | Super Studs Intro 2 | Super Studs (2) | Super Studs Intro 3 | Super Studs (3) | Super Studs (4)
Rating:

(none)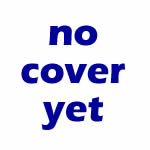 cover
listen
locally
Theme: trav's favorite Anchovies moments
Songs: Anchovy Rock (2) | All Blues (1) | Fish Time (2) | Christmas in Cancun (2) | Canon (2) | How Ya Is'n (2) | Anchovy Rock (3) | Fireflyz (1) | Demian (2) | Don't Disregard Me (1) | Aren't You Sorry (2) | Drizzle (1) | Drizzle (3) | Anchovy Rock (Trav) | Drizzle (4) | Anchovy Rock (6) | Super Studs (4)
Rating:

(none)